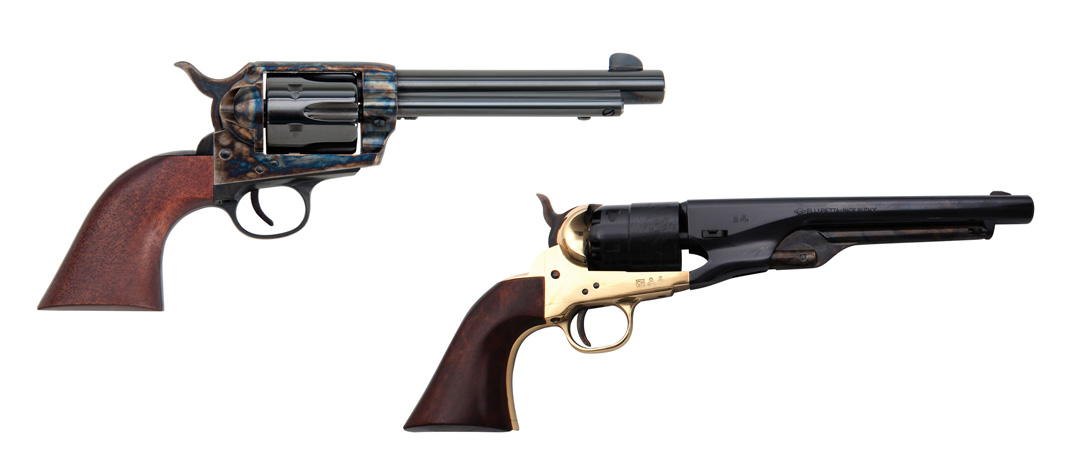 Traditions™ offers a wide variety of Black Powder Revolvers and Single Action Revolvers in different calibers, barrel length, grip choices, and finishes!
Our Black Powder Revolvers are great to take to the range, use at re-enactments, or just for display. From the 1851 Navy to our series of Rebel Revolvers which includes a Josey Wales edition, there is sure to be something for everyone.
Our Single Action Revolvers come in two series - the Frontier Series and the Rawhide series. Both series feature a variety of calibers, barrel lengths, and finishes. While these aren't able to be purchased on our website, check out of dealer locator and find a dealer near you!