Vortek Pistol .50 cal Reaper Buck Camo/CeraKote with 1-4x24 scope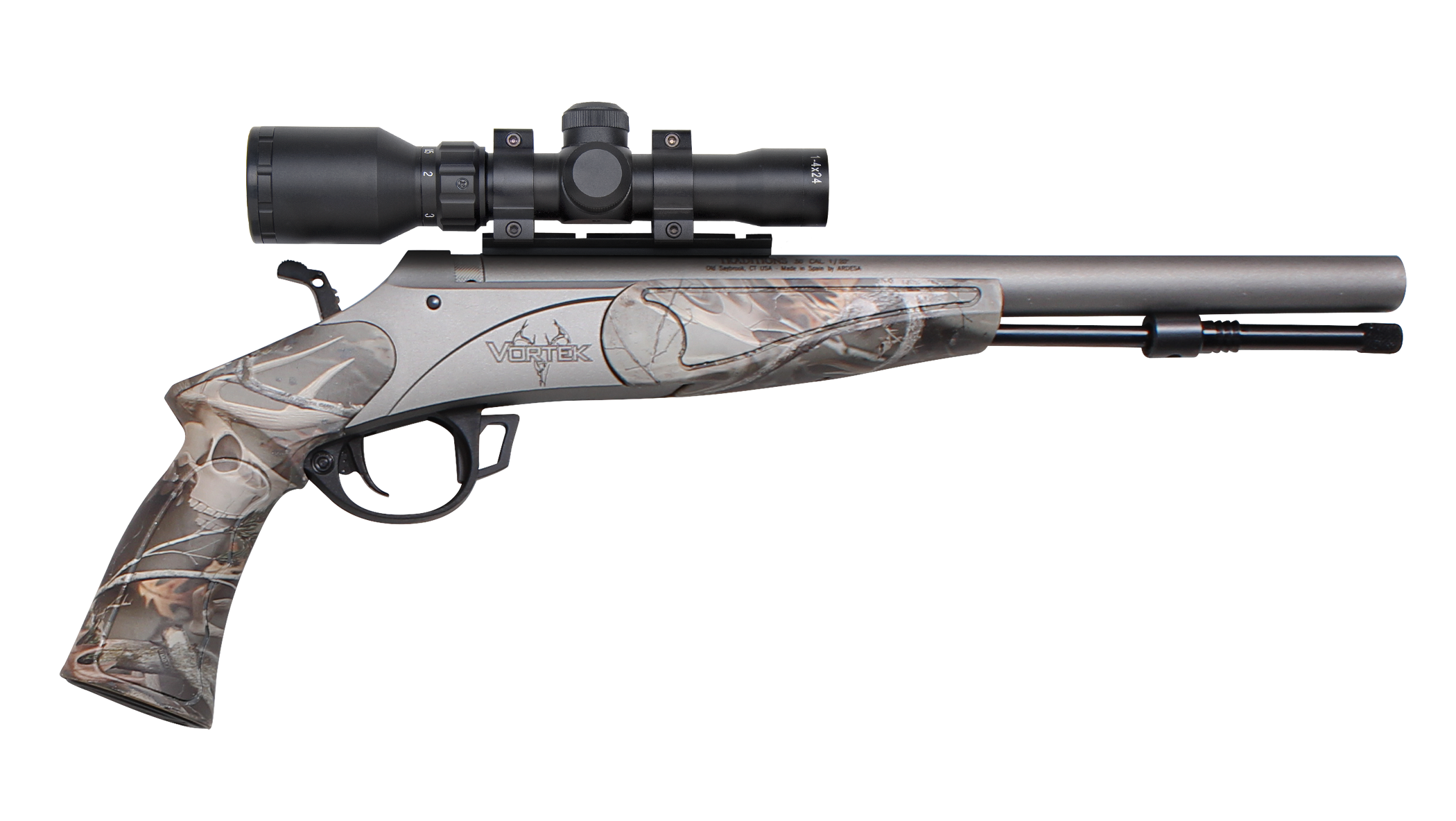 Designed after the performance-proven Vortek™ Muzzleloader Rifle, The new Vortek™ Pistol will add a new dimension of shooting for the blackpowder enthusiast. The break-open action with the Accelerator Breech Plug™ makes this rifle easy to shoot and clean! Now the Vortek™ Pistol is available with synthetic grips which make this pistol extra durable. Whether you are at the range punching holes in targets or looking to add a new element to your hunting experience, the Vortek™ Pistol can deliver!
This pistol comes with a 1-4x24 matte black scope mounted and boresighted by a factory trained technician. Also has Reaper Buck camo grip and forend.
Item #P1-151178
WARNING: Black powder firearms cannot be shipped to New Jersey, New York City, Illinois, Michigan, or Canada. For all other states, please review your state and local laws before ordering
Vortek™ Pistol Features:
209 Shotgun Primer Ignition
Accelerator Breech Plug™
13" Ultralight Tapered Barrel with Premium CeraKote Finish
Synthetic Grips
LT-1 Alloy Frame with Premium CeraKote Finish
Speed Load System - for easy loading and more consistent groups
Dual Safety System - rebounding hammer and trigger block safeties
Soft Touch Camo Stocks
LPA Steel Sights
1:28" Twist Rifling
Extended Ambidextrous Hammer Extension
Drilled and Tapped for a Scope
Solid Aluminum Ramrod
Weighs 3.25 pounds
Max Charge 70 Grains
No support files available
No accessories available