Mountain Howitzer Cannon Kit .50 cal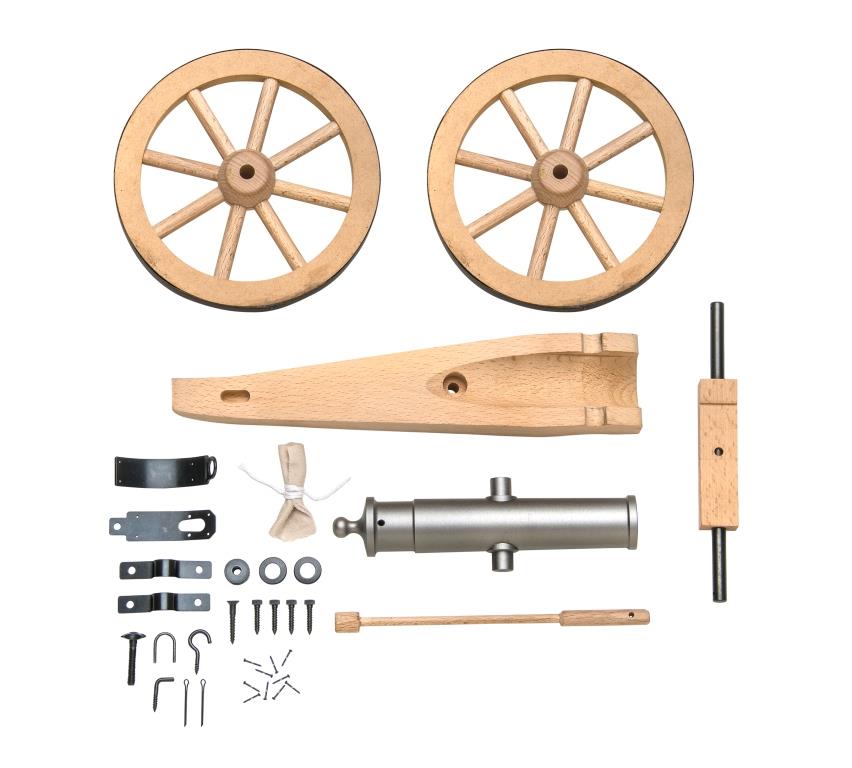 Our Build-It-Yourself Cannon Kits are one of the best ways to get a real hands-on experience! With easy step by step instructions, these kits are simple to assemble. Great for families, groups, and clubs to do together. When finished, you will have a fully functional cannon that you can use or display!
The Mountain Howizter Cannon is a great addition to any Civil War enthusiast's collection. This mini cannon is reminiscent of the larger version used during various wars but most notably during the Civil War. Our replica is smaller, lighter, and fully functional. .50 caliber.
Factory Seconds:
Are you looking for a great deal on the top muzzleloaders in the industry? Take a look at Traditions Factory Seconds. Our Factory Seconds are the same great quality you can count on with a brand new Traditions firearm, but they may have a small blemish in the finish, a scratch or dent, or may have been one of our test fire guns that we used at the range. All of these guns are in perfect working condition and carry the limited lifetime warranty that Traditions offers with its brand new firearms. Supplies are limited to what we have on hand and all of these firearms have been inspected and tested by our factory trained gunsmiths. What a great way to own the best and pay a lot less!
Item #: KCN-8061-02
WARNING: Black powder firearms cannot be shipped to New Jersey, New York City, Illinois, Michigan, Ohio, or Canada. For all other states, please review your state and local laws before ordering. Additionally Traditions Firearms is not responsible for typographical errors in pricing and reserve the right to change pricing at any time.
Mountain Howitzer Cannon Features:
.50 Caliber
6.75" Smoothbore Barrel
.490 Round Ball Diameter
6" Wheel Diameter
6" Height
13" overall length
Weight: 2.7 pounds
Hardwood Carriage
No support files available
No accessories available
No videos available