Vest Pocket Derringer .31 cal Simulated Ivory/Brass P1381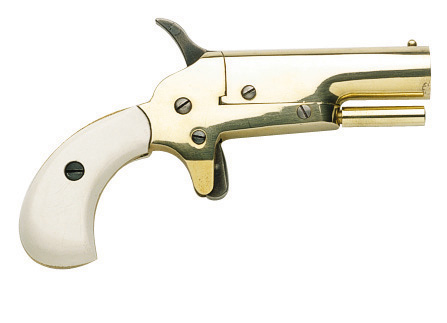 The Vest Pocket Derringer is avaliable in .31 caliber, Percussion ignition system and has a 2.25" brass round barrel. This pistol has a simulated ivory stock and is 4.75" in length. It has bead sights and weighs 3/4 of a pound.
Item #P1381
WARNING: Black powder firearms cannot be shipped to New Jersey, New York City, Illinois, Michigan, Ohio, or Canada. For all other states, please review your state and local laws before ordering.
Vest Pocket Derringer Features:
.31 Caliber
2.25 Brass Round Barrel
Spur Trigger
Bead Sight
No videos available