Pirate Pistol .50 cal Flintlock Select Hardwood/Steel P1430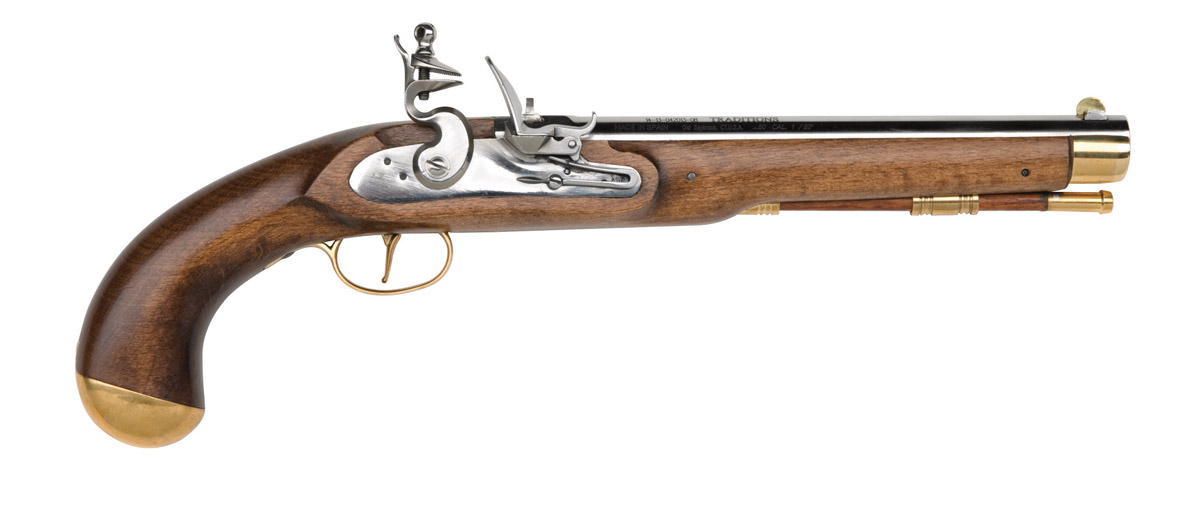 This authentic pistol is reminiscent of long ago adventures on the high seas with the likes of Black Beard, other notorious pirates and swashbuckling scallywags. A perfect addition for your collection or use at the range. The Pirate Pistol has a 10" polished steel round barrel and is .50 caliber. It comes in flintlock only.
Item #P1430
WARNING: Black powder firearms cannot be shipped to New Jersey, New York City, Illinois, Michigan, or Canada. For all other states, please review your state and local laws before ordering.
Pirate Pistol Features:
.50 Caliber
10" Steel Round Barrel, Flintlock Ignition
1:20" Twist
Single Trigger
Fixed/Blade Sights