Vortek™ Ultralight Northwest Magnum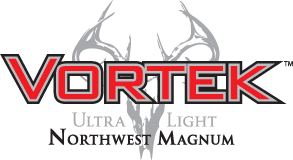 The Vortek™ Ultralight Northwest Magnum was created for those hunter and shooters in the Northwestern part of the United states who demand uncompromised performance but have to adhere to state regulations. With a Magnum Musket ignition and open sights, this muzzleloader is legal in Idaho, Washington, and Oregon and will perform!
Weighing in at 6.25 pounds, these guns are packed full of features including a 28" Chromoly barrel, Premium CeraKote Finish to help protect against corrosion and weather, a Dual Safety system, and Speed Load System just to name a few in the long list of features.
The Vortek™ Ultralight Northwest Magnum can go the distance whereever you may be hunting since it has been outfitted with features that maximizes accuracy well beyond 200 yards. This gun is lightweight, accurate, and perfect for your next hunt or heading to the range.

$499.00
Traditions™ introduces the new Vortek™ Ultralight LDR–the only break-action muzzleloader with a 30" barrel on the market! With the addition of the 30" barrel the Vortek™ Ultralight LDR gives you better accuracy at ...